Natural gemstone round beads sample, natural stone beads sample 10 Type
This is a natural gemstone round beads sample pack, including 10 kinds of natural stone round beads.
You can request a sample pack to check the beads quality before making a bulk order.
1. 
Picture Jasper round beads. 
2.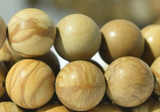 Wooden Jasper round beads. 
3.
Moukaite/Mookaite round beads 
4.
White howlite round beads 
5.
Cream white howlite round beads 
6.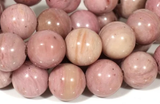 Rhodonite round beads 
7.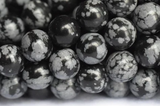 Snowflake obsidian round beads  
9.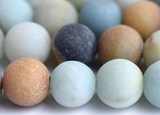 Amazonite stone round beads 
10.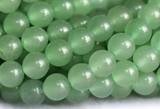 Green aventurine 
Size 6mm/8mm available, please choose a size and request. Each kinds stone can make a simple little bracelet.
6mm pack with 30 beads for each stone, 10 kinds of stone total 300 beads.
8mm pack with 23 beads for each stone, 10 kinds of stone total 230 beads.
Each customer can only request 1 time the sample.
Payment methods:
Accept PayPal, West Union, Bank transfer
Code and discount:
Code "NEW10%", 10% discount for 1st-time order customer, no minimum limit on order amount.
Purchase up to 100USD get 10% off, Code "100OFF10"
Purchase up to 300USD get 13% off, Code "VIP313"
Purchase up to 500USD get 15% off, Code "VIP515"
Refund and return
If you want to cancel order, please send us request before order been sent out.
Can't accept cancel order after order been sent out and tracking shows parcel still on the way to you.
If you are not satisfy with the goods you received, welcome to send us email for details. We will be happy to listen to your suggestions and feedback.
Please contact us within 5 days of receiving your order if you would like to request a return.
Items are returnable as long as they are in the same new, unused condition as they were when they left our office. Partially cut strands, used items, and partial packs of items are NOT RETURNABLE. Shipping charges are not refundable, and return shipping is the customer's responsibility. We will determine in our sole discretion, upon receiving a request for a return, whether it will be granted.
Beads size:
Normally the gemstone beads size is with the unit "mm", such as 6mm, 8mm 10mm. As the beads are made of natural stone rough, so the beads size is not a certain size such as 6.0mm or 8.0mm. Normally if we said it's 8mm, the beads size on a strand will be in size range of 7.9mm~ 8.5mm. Some maybe 8.0mm, some maybe 8.3mm or 8.4mm. Actually, 8.5mm beads are no big difference from 8.0mm when look by eye.
Strand length:
We sell the beads normally by full strand, with length about 15"~15.5". Some of the items may shorter to about 14", but some of the beads strands may reach to 16". Please refer to different items.
Beads quantity on each strand of 15.5" strand
4mm normally with about 90  beads on each strand.
6mm normally about 63 beads on each strand.
8mm normally about 48 beads on each strand.
10mm normally about 39 beads on each strand.
Shipping & Delivery
Will arrange to send out your order within 1~2 business days after payment been received.
Potential delay due to COVID-19
Standard shipping: 
All parcels with a tracking#.
During virus period, most of parcels can arrive in 2~6 weeks, but some of them(less than 5%) may been delay to 10 weeks to arrive.
Express shipping:
During virus period, express shipping normally takes 5~10 days arrive.
Please remember to give us your tel# and physical address if you chose Express shipping.
Express shipping normally require a signature, please make sure you or somebody at there to sign the parcel during the expected receive date.